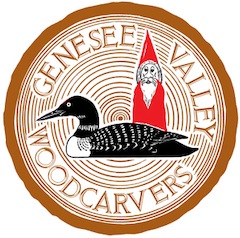 NEXT MEETING: Monday, December 9th

FOCUS TOPIC(s): 2020 Carving Classes overview and pizza social.

Note: Given that the November meeting was cancelled the second session for the simple Santa was not able to be held. Mel, Allison, and I will be in attendance to provide coaching through final steps and will bring supplies for painting demonstrations. Please bring your Santa and tools so we can work towards a final carving for all.
Further information can be found on the MEETINGS page.



South Carolina Woodcarver Eric Kehl's Santas